I Need To…
Replace Nonsecure Telnet
From your local PC, use SecureCRT® to access your servers securely. The VShell® server provides secure remote access based on the open Secure Shell protocol instead of using Telnet. Although Telnet is still widely used and is broadly available on many client and server platforms, it can be a serious vulnerability to leave a Telnet port open on the firewall. When you use Telnet, every bit of data you send and receive is sent in the clear, including your username and password.
VanDyke Software offers a better solution for remote administration and access. Whether you're managing user accounts, starting or stopping services or daemons, or remotely editing files, Secure Shell is a better choice. VanDyke Software's VShell server provides you with fine-tuned control over what services and access rights each user or group has when they connect. For example, you can limit one group of users to have port-forwarding privileges only, while offering a second group shell access as well.
The combination of VShell server running on either Windows or UNIX and the SecureCRT client running on your Windows desktops provides a complete solution for secure remote access and administration.
SecureCRT, the multi-tool for network pros, supports Secure Shell, Telnet, Telnet/TLS*, Rlogin*, serial, and TAPI* connections.
Once connected securely, use command shells with a wide choice of terminal emulations including: VT100, VT102, VT220, ANSI, SCO ANSI,
TN3270, Wyse 50/60, Xterm, and Linux console, with support for ANSI color in all emulations.
VShell server, available for both Windows and UNIX, replaces your Telnet server and also offers secure file transfer and data tunneling services.

* Available only in SecureCRT for Windows
VanDyke Software helps you achieve the right balance between strong security and easy access to the network from anywhere... at any time. Take the next step right now:
Download evaluation copies of VanDyke Software products.
Read our Secure Shell white papers.
Contact us for assistance in designing the right solution for your organization.
---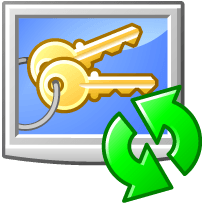 VShell Server
VShell server, a secure alternative to Telnet and FTP with additional data tunneling services, is a secure portal to a server's resources and the network. VShell provides secure authentication, strong encryption, and data integrity using the open Secure Shell protocol (SSH2).
---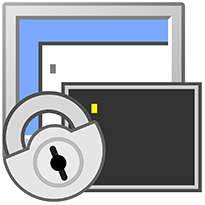 SecureCRT
SecureCRT is an extremely customizable terminal emulator with support for Secure Shell (SSH1 and SSH2) as well as Telnet, Telnet/TLS, Rlogin, serial, and TAPI protocols. SecureCRT is ideal for connecting to remote systems running Windows, UNIX, and VMS.